Washington, D.C.:
TAP Chairman Raises TAP Issues to Mexican Senate Delegation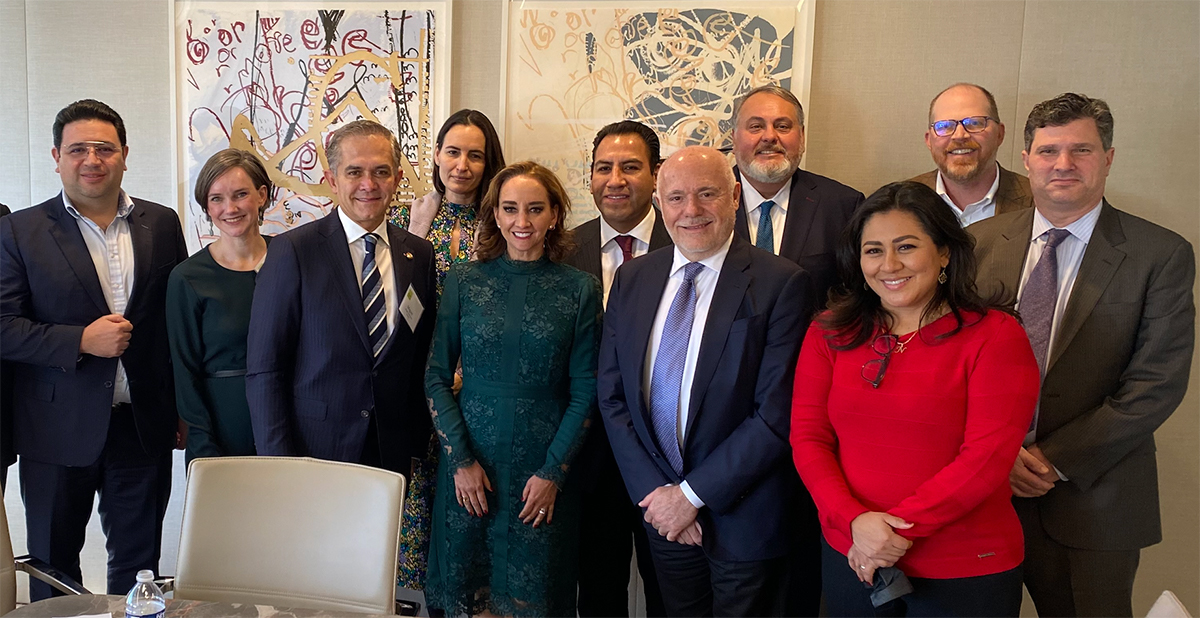 TAP Chairman, Gustavo Pupo-Mayo, met with a Mexican Senate delegation in Washington, D.C. as part of a U.S. - Mexico Foundation luncheon.
November 16th. That gathered business leaders and the officials to discuss priorities and questions, specifically regarding the implementation of the U.S-Mexico-Canada Agreement (USMCA). The delegation's visit to the U.S. coincided with the November 18th USMCA Summit attended by U.S. President Biden, U.S. President Lopez-Obrador and Canadian Prime Minister Trudeau.
Leading the legislative delegation were Senator Claudia Ruiz Massieu (PRI), President of the Senate's Committee on USMCA Implementation, and former Senate President Eduardo Ramirez Aguilar (MORENA), who is now president of the party's leadership. Senators Miguel Angel Mancera (PRD), Nadia Navarro (PAN), and Noe Castañón (Movimiento Ciudadano) were also in attendance.
The discussion was positive and productive, as the Senate delegation was open to hearing concerns and committed to working on USMCA matters in order to strengthen the U.S.-Mexico bilateral relationship.