MIAMI: TAP MEMBER COMPANIES WELCOME MEXICAN AMBASSADOR ESTEBAN MOCTEZUMA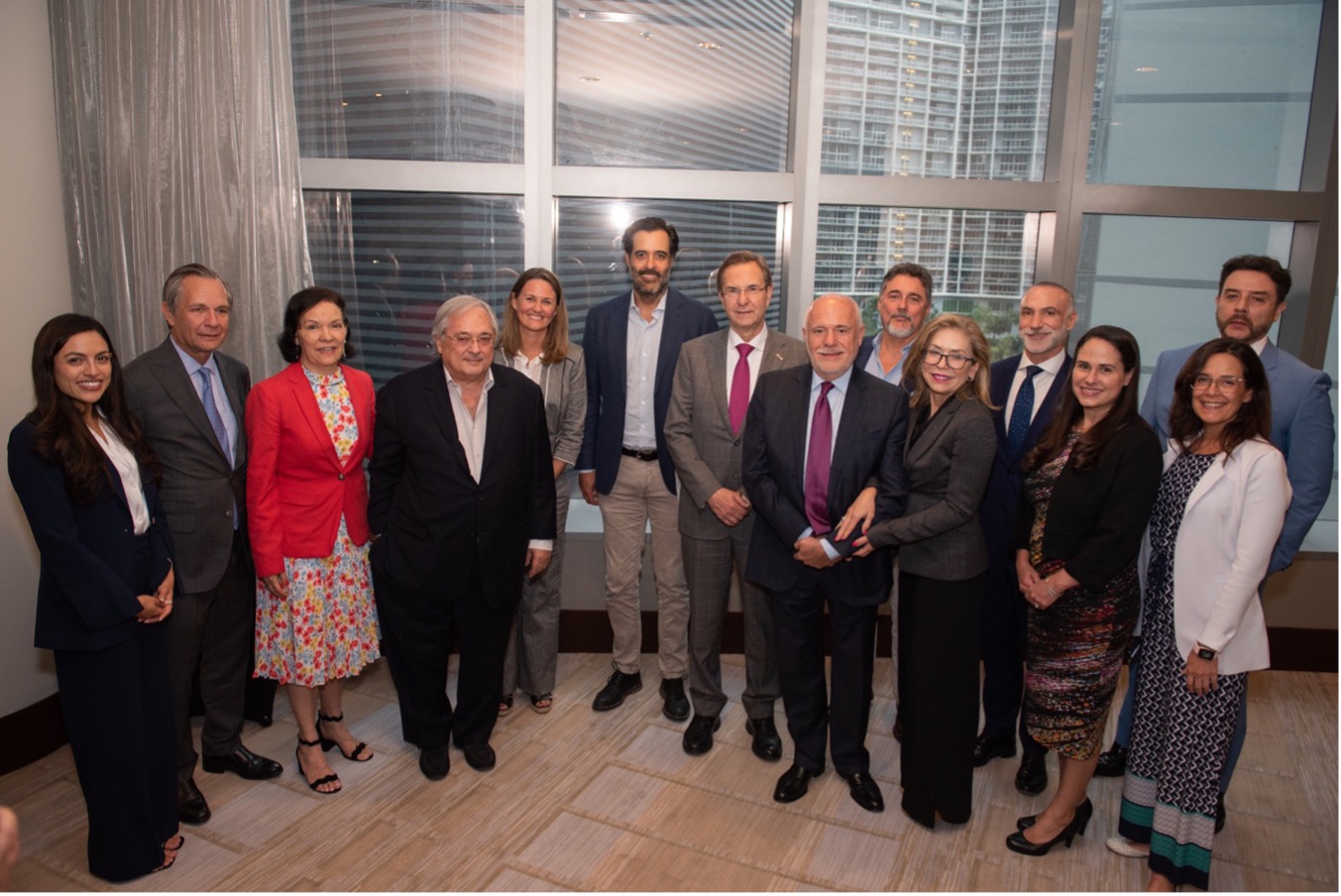 TAP Government Relations Director Vanessa Perez; Mexico Counsel Francisco Serrano; Ms. Cecilia Barbará, TAP Pan-Regional Advisor Rissig Licha; Warner Bros. Discovery TAP Board member Carolina Lambrechts; Paramount EVP and Chief Commercial Officer Eduardo Lebrija; Ambassador Esteban Moctezuma; TAP Chairman Gustavo Pupo-Mayo; A&E Channels President & General Manager Eduardo Ruiz; A&E Channels TAP Board member Miriam Cruz-Bustillo; Mexican General Cónsul in Miami Jonathan Chait; Sony Pictures Entertainment Senior Counsel Kristen Cañamero Gomez; TAP Mexico counsel Felipe Garcia; Sony Picutures Senior Counsel Luciana Ferri Sobrosa.
Miami, May 25, 2023. TAP's leadership and member companies met in Miami with Mexican Ambassador to the U.S. Esteban Moctezuma, his wife Ms. Cecilia Barbará, the Ambassador's Chief of Staff Jimena Saldaña, Mexican Consul General to Miami Jonathan Chait, and Consul for Press and Policy Socorro Cordova.
The meeting centered on the importance and attractiveness of the Mexican market for the TAP member companies. Mexico is seen as a primary destination for audiovisual production given its local talent, geographic diversity, and proximity to the U.S. The country benefits from political stability and can further increase its competitive advantages by implementing macroeconomic policies aimed at attracting international audiovisual investments.