MIAMI: TAP MEETS WITH MEXICAN AMBASSADOR, ESTEBAN MOCTEZUMA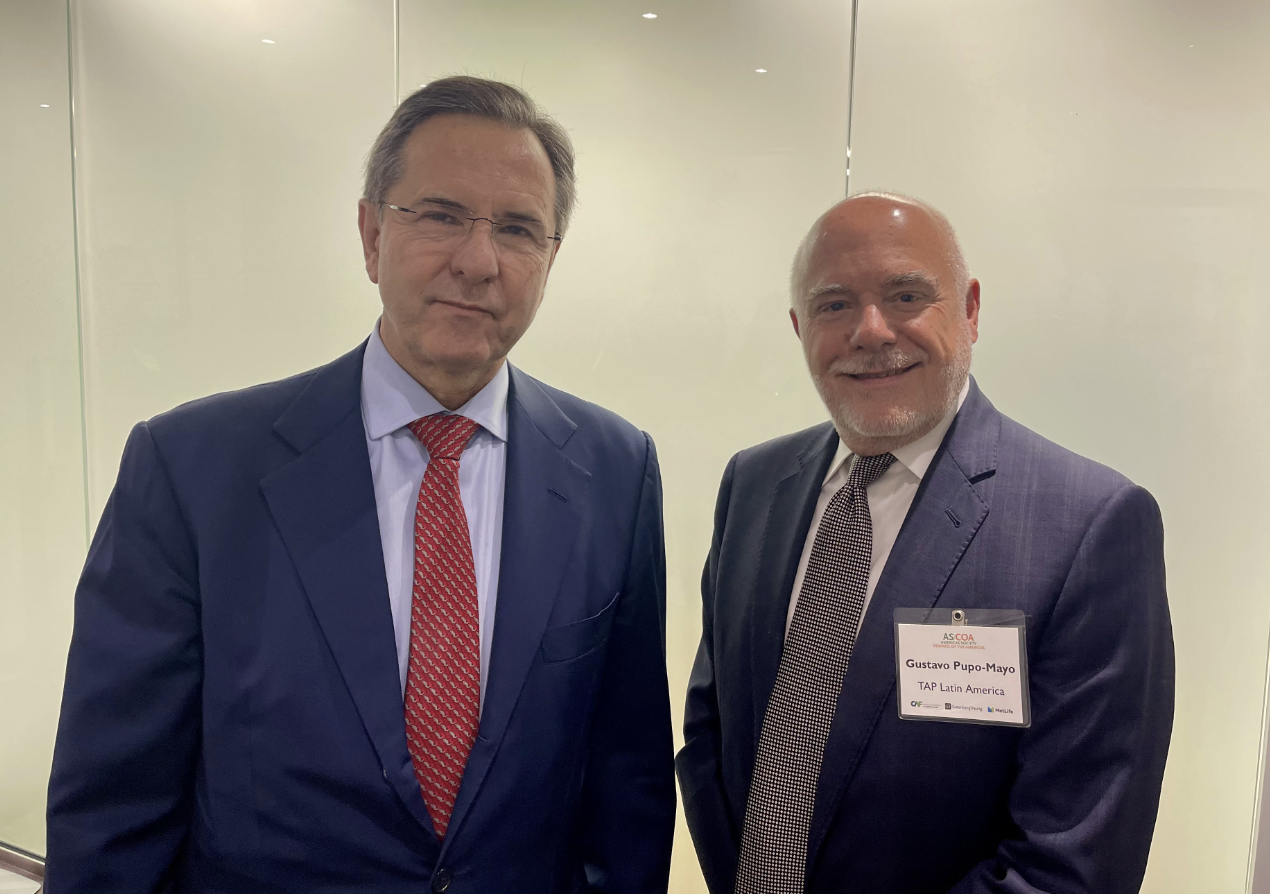 Mexican Ambassador to the U.S. Esteban Moctezuma and TAP Chairman Gustavo Pupo-Mayo
MIAMI, March 16th, 2023. Television Association of Programmers Latin America (TAP) Chairman Gustavo Pupo-Mayo met with the Ambassador of Mexico, Esteban Moctezuma, during a meeting facilitated by the Council of the Americas.
TAP emphasized the decades-long commitment that the industry has had with producing in Mexico and fostering local talent, which has contributed to the golden age of cinema that Mexico is experiencing. TAP also reiterated the importance of transparent and efficient regulatory processes to avoid unnecessary burdens for both the local and international industries.
Ambassador Moctezuma has had a long trajectory serving within the Mexican government, including as Secretary of Public Education (2018 - 2021), Secretary of Social Development (1998-1999), Senator of the Republic (1997-1998), and Secretary of the Interior (1994-1995). The meeting in Miami focused on the importance of cross-border issues such as immigration, supply chain, and clean energy development.