MIAMI: TAP MEETS WITH COLOMBIAN AMBASSADOR, LUIS GILBERTO MURILLO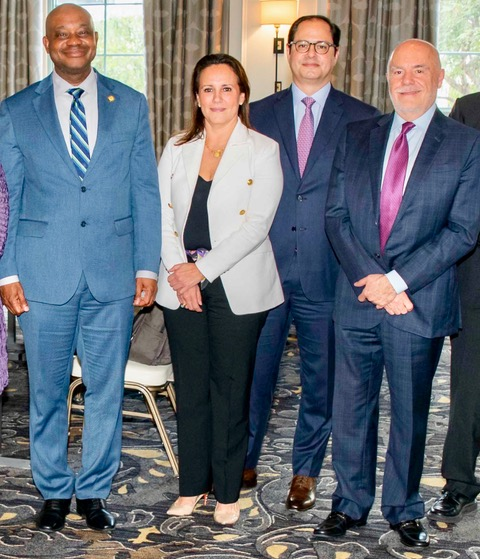 Colombian Ambassador to the U.S. Luis Murillo, AS/COA Vice President Maria Lourdes Teran,
Greenberg Traurig Co-Managing Shareholder Yosbel Ibarra and TAP Chairman
Gustavo Pupo-Mayo. Photo: EddyLaraFotografo
MIAMI, March 17th, 2023. On Thursday, March 9th, Television Association of Programmers Latin America (TAP) Chairman Gustavo Pupo-Mayo met with the Ambassador of Colombia, Luis Gilberto Murillo, during a meeting facilitated by the Council of the Americas, the Consulate of Colombia in Miami, ProColombia, and the Colombian American Chamber of Commerce.
The meeting focused on the dynamic and effective bilateral relationship between the U.S. and Colombia. Ambassador Murillo highlighted the importance of the bilateral Free Trade Agreement as a tool to facilitate commerce between the two countries.
TAP emphasized the industry's positive experience with Colombia's production incentives, which offer one of the most attractive fiscal benefits for investors in the region. Colombia's