WASHINGTON, D.C.: TAP MEETS WITH ECUADORIAN AMBASSADOR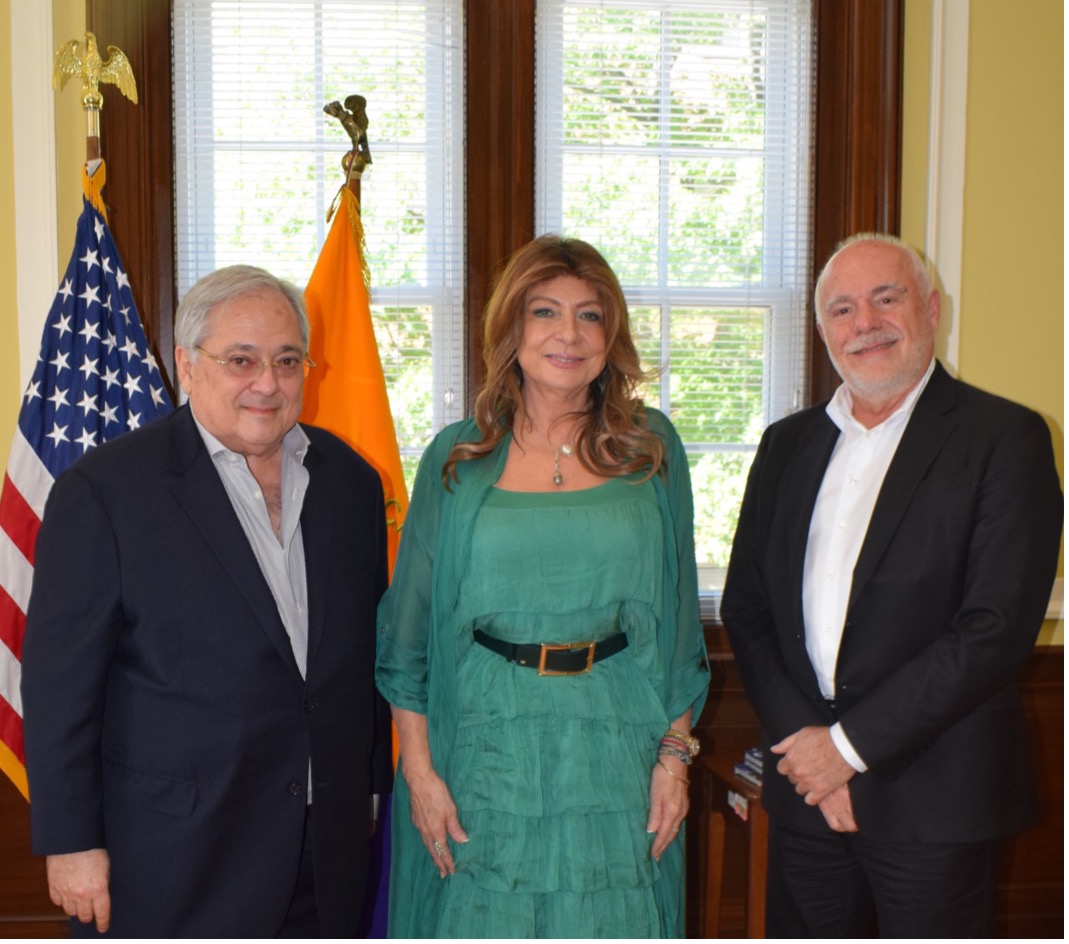 Rissig Licha, Amb. A-Baki, and Gustavo Pupo-Mayo
On September 1st, 2022, TAP Chairman Gustavo Pupo-Mayo and pan-regional consultant Rissig Licha met with Ecuadorian Ambassador to the U.S. Ivonne A-Baki in Washington, D.C. The meeting focused on the importance of the audiovisual market to Ecuador and TAP's support for legislation that would create the most attractive production audiovisual production incentives package in the region.

Ambassador A-Baki is an artist, painter, diplomat, peace negotiator, humanist, and politician. Before arriving in DC, she was a goodwill ambassador for the UNESCO Dialogue of Civilizations, in recognition of her contribution to the organization's work in the field of dialogue among cultures. She has previously served as Ambassador of Ecuador to Qatar; Ambassador non-resident of Ecuador to Iraq, Kuwait, Lebanon, Jordan, Oman, and Syria; Representative for
Ecuador at the Andean Parliament; and was Ecuador's first female Minister of Foreign Trade, Industry, Regional Integration, Fisheries, and Competitiveness.

Ambassador A-Baki studied arts at the Sorbonne University and obtained Masters' Degrees in public administration and in public policy at the Kennedy School of Government, Harvard University. She is fluent in English, Spanish, French, German and Arabic.