MIAMI: TAP HONORS U.S. AMBASSADORS IN LATIN AMERICA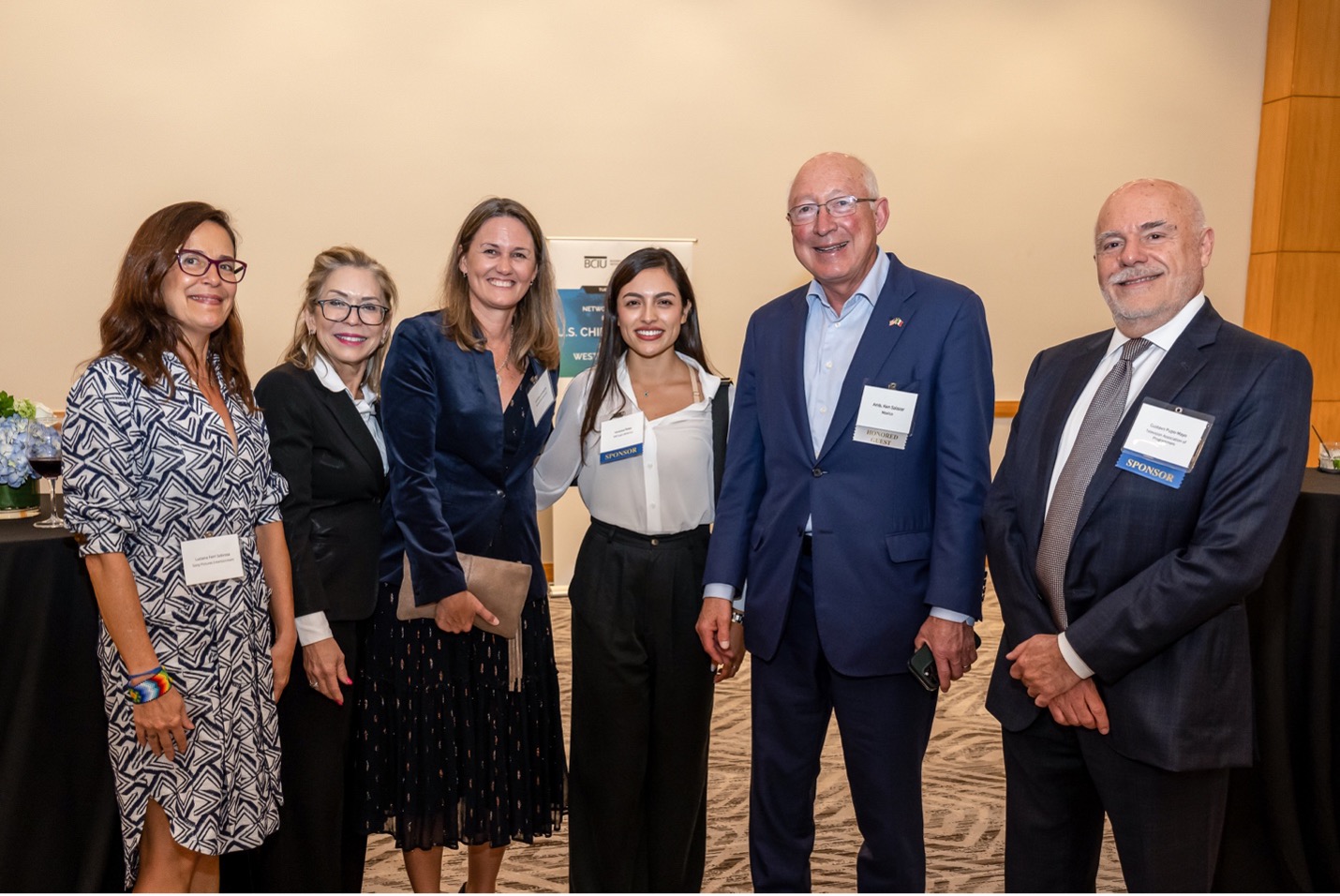 TAP members Luciana Ferri Sobrosa (Sony Pictures Television), Miriam Cruz-Bustillo (A&E Networks Latin America), Carolina Lambrechts (Warner Bros. Discovery), TAP Government Relations Director Vanessa Perez, U.S. Ambassador to Mexico Ken Salazar, and TAP Chairman Gustavo Pupo-Mayo.
On May 16th, TAP sponsored the annual BCIU Chiefs of Missions reception to honor U.S. Ambassadors stationed across Latin America. The event provided a platform for TAP and its members to engage in productive discussions with diplomats, including Amb. Marc Stanley of Argentina, Amb. Elizabeth Bagley of Brazil, Chargé d'Affaires Francisco Palmieri of Colombia, Amb. Michael Fitzpatrick of Ecuador, and Amb. Ken Salazar of Mexico.
During the reception, TAP showcased the pivotal role of the audiovisual sector, highlighting the significant contributions to the region as a whole and individual countries within Latin America. These international investors have played a vital role in attracting tourism, nurturing local talent, and showcasing local productions to a global audience. TAP emphasized the need for robust intellectual property (IP) safeguards and stable, favorable business climates to ensure a flourishing environment for continued investments in the region.